Boy Scout Troop 15 – Mount Laurel, NJ – 2012 Redesign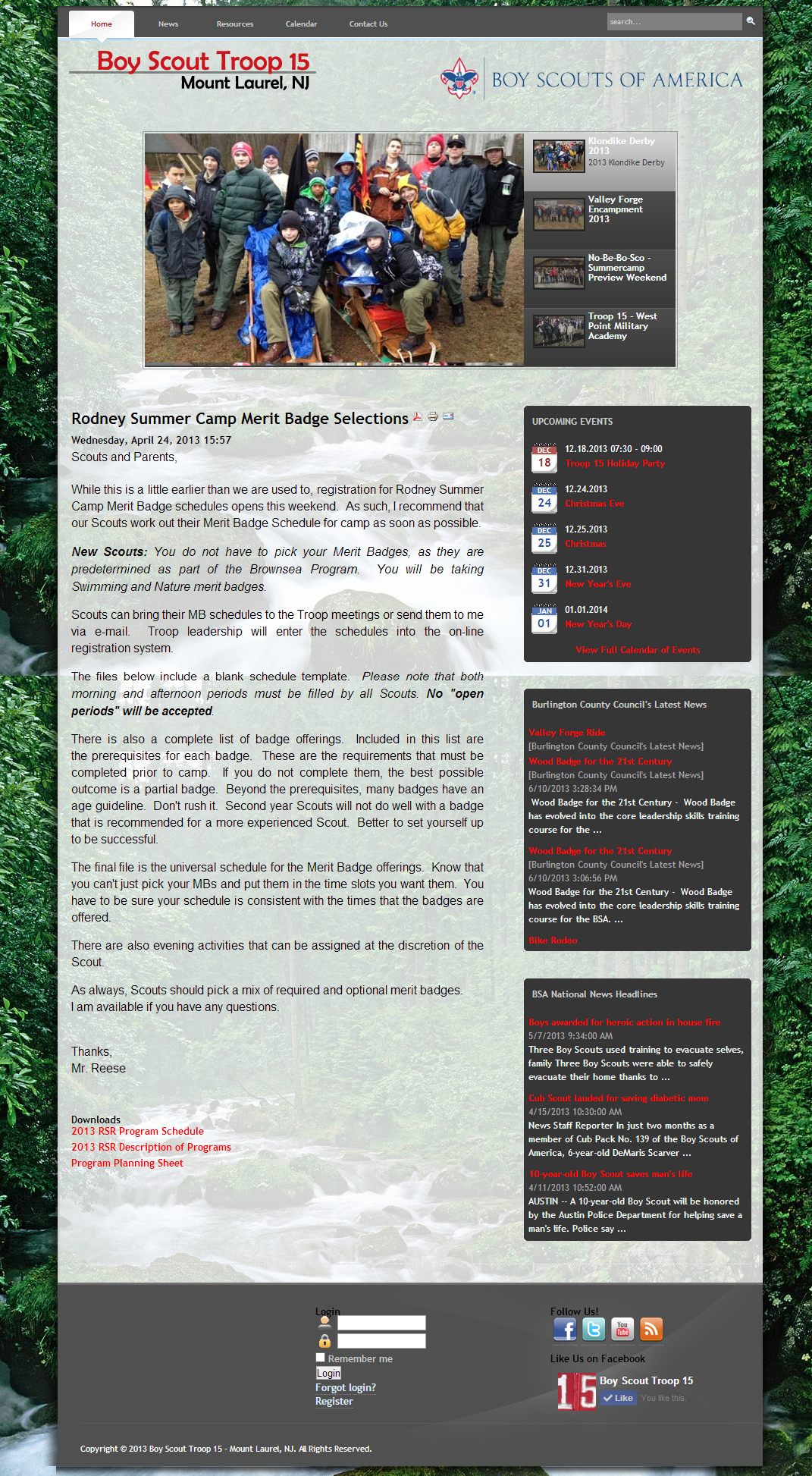 About BoyScoutTroop15.org:
BoyScoutTroop15.org started out as a basic HTML website. The site was originally created by Rob M. Reese II, founder of TechnoLogicRepair.com. He created this site as a scout and member of Boy Scout Troop 15. A large increase in membership created the need for a faster, more powerful website. Since the original design days, the site has seen major upgrades. The site went from a basic HTML site, to the site you see today. A PHP & MySQL based site utilizing a Content Management System, customized flash splash page, as well as a sophisticated, customized Mass Mailing System built specifically for Boy Scout Troop 15. Since the main method of communication with troop members is email, the mass mailing system was a very important part of the upgrade. Since the upgrade, sending, receiving, and managing subscribers is as easy as eating an apple pie!
Technologies Used:
PHP
Flash
HTML
Photoshop
Illustrator
Joomla
poMMo
Mass Mailing System
Gallery 2