Play The Assassin Records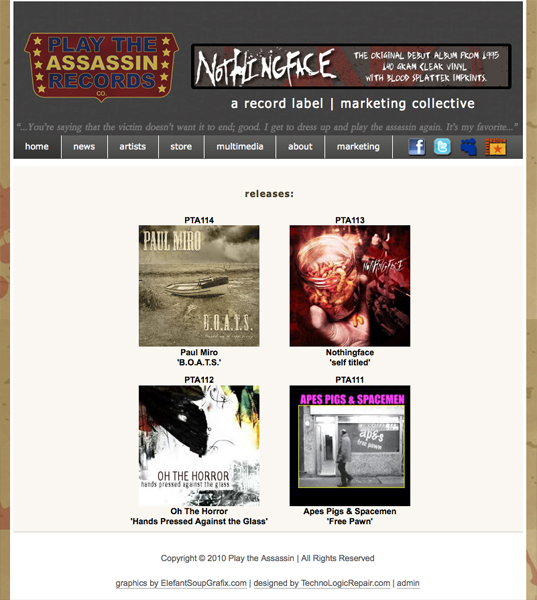 About PlayTheAssassin.com:
Play The Assassin is a record label & marketing company for upcoming bands and recording artists. Play The Assassin is known for their involvment in bands such as Nothing Face and Oh the Horror as well as their up and coming recording artist, Paul Miro. Play the Assassin was looking to take their website to the next level. Converting an all-image based website originally made in Adobe Fireworks to a fully comptaible, Web 2.0 dynamic website. The new website encomposes their old-time, classic feel with the latest technologies that Web 2.0 has to offer. The website went live on March 30th, 2010! – Be sure to check it out! You can now purchase MP3s and full albums directly from PlaytheAssassin.com for a reduced rate!

Technologies Used:
PHP
HTML
Photoshop
Illustrator
Joomla
MySQL
JavaScript
Flash